To help others we must become mindful of ourselves.
We remove our blockages and learn to listen from the heart.
We want to help.
But we want to do it well.
And so we learn about how to help.
And we learn about getting out of the way.

Held in a small interactive group that inspires and transforms
and led by a master teacher,
Mindful ConsultingTM provides the understanding and awareness
you need to effectively help others.

Develop Mindful Consultation Skills

Practice heart centered listening

Examine effective questioning techniques

Learn how to determine the most effective client remedies

Apply the steps of a formal consultation

Discover how your personal growth and state of being impacts others

Live the philosophy of Dr Bach
This is a live interactive online program over 4 days with daily homework. Students may chose to stop their studies here, knowing more about themselves and how they can help others most effectively, or they may continue on to Practitioner Certification.
Prerequisites: All candidates start at the beginning, with Tiers 1 and 2.
To attain the status of Bach Flower Certified Practitioner (BFCP) and become eligible to join the Bach Flower Practitioner Alliance, students may complete the homestudy Practitioner Certification Program (Tier 4) and submit cases and other written work (scroll down.)
The Bach Flower Institute program offers a path and methodology to help you assist others at the highest possible level. These programs are taught by only our most experienced teachers, who have decades of both flower remedy practice and teaching experience. These courses are held in small interactive groups, which offer direct access to the great depth of flower wisdom these teachers impart.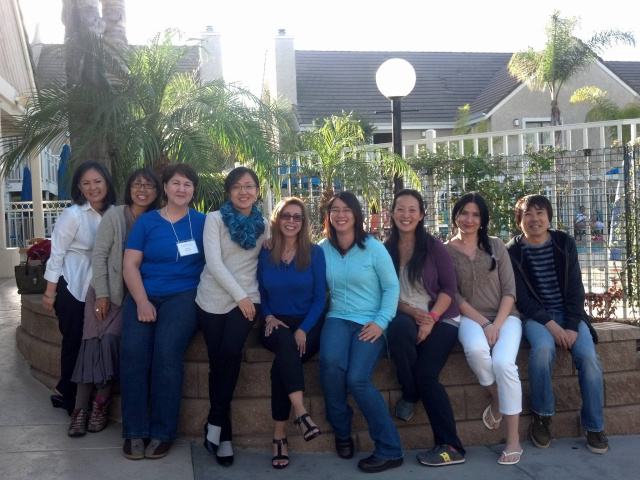 'Amazing' ' Insightful'
'Nancy provides mentorship, wisdom and experience'
'I found the whole experience to be so helpful and inspiring'
'Dr Lauren brings an awareness that goes beyond what was anticipated'
'Nancy is a great educator, combining experience with creativity'
'It was informative, inspiring and transformational. Thank you so much.'
(these live interactive programs have limited space, so be sure to enroll early!)
Bach Flower Mindful Consulting (Tier 3) course dates
2023

Mindful Consulting Tier 3

Dates

(please note time zone, you may

enroll in any location)

Course Teacher

Live ONLINE

May 18-21, 2023

12:30-5pm EST

plus one hour daily homework

Nancy Buono, Director of Education

Live ONLINE

November 9-12, 2023 ENROLLMENT NOW CLOSED

12:30-5pm EST PLEASE EMAIL US FOR 2024 COURSE DATES

plus one hour daily homework

Nancy Buono, Director of Education

Space in each program is very limited. These courses require advance enrollment in order for the course to be held.
'Health is our heritage, our right. It is the complete and full union between soul, mind and body; and this is no difficult faraway ideal to attain, but one so easy and natural that many of us have overlooked it.'
Dr Edward Bach, Free Thyself
Course teachers:
Practitioner Training is taught by highly experienced
Bach Flower Practitioners
with decades of professional wisdom.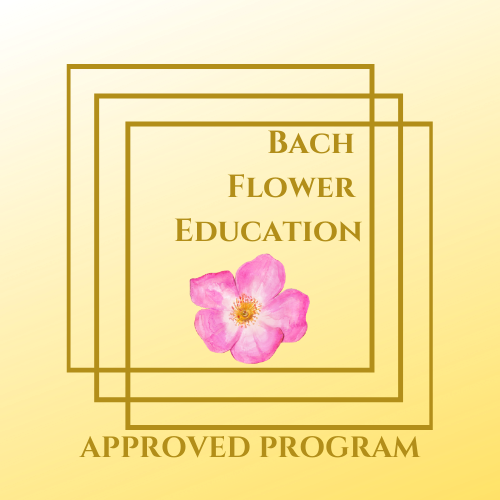 CEs available: 22 hours Continuing Education Units are available for massage therapists (NCBTMB) and PDA's for Oriental Medicine (NCCAOM - onsite class only) as well as ANMCB (American Naturopathic Medical Certification Board)

Thursday - Sunday Live Web class - attendance and participation mandatory. There will be one hour of homework before each live class session.
In 2020, we embarked on the journey to deliver the Level 3 Bach Flower Practitioner Training course live in an interactive online setting
Much thought and care went into the development of this new hybrid delivery to become a Bach Flower Certified Practitioner. It's been so rewarding to experience the connections and group dynamics we have been able to form in this new online setting.
Our students say
My experience with the Level 3 Practitioner's Online course was extremely helpful, insightful and enjoyable.
I feel that Nancy Buono's beautiful soul, her brilliant teaching style, her expanded knowledge and higher wisdom and her matter of fact approach to conveying the 'Golden Nuggets' of Dr. Bach's perfect system helped to simplify the process for me. I feel confident that as a Bach Flower Certified Practitioner I will be able to help others in ways that are in alignment with Dr. Bach's philosophy, his method and his heart's desire to create an effective, affordable healing system for the changing times that anyone can use. The Bach Flower Institute is an awesome institution to learn from! I am so very grateful for having just had the timely, comfortable, intimate and awesome Level 3 Online experience. Thank you Nancy and thank you Bach Flower Institute.
I've been looking forward to completing Level 3 for 18 years and it never lined up with my schedule. I took this class online for convenience and because it aligned with my schedule, but I did wonder if the experience would somehow be diminished online The class actually exceeded my expectations. The tech was easy and the whole experience was actually less stressful for me as I didn't have to leave home, board my dog, travel, and deal with the added stress of travel in a pandemic. It also greatly reduced travel and lodging costs. This class was one of the best continuing education classes I've ever taken. It was a non-stressful situation that really allowed me to absorb, integrate, and fully appreciate the material.
I sincerely enjoyed the Level 3 Practitioner Course. Nancy is an amazing teacher, helping us along, teaching and building confidence in our abilities to become future Practitioners.
This wonderful course provided a solid foundation for becoming a Bach Flower Practitioner. We learned a lot and had fun in the process. Nancy is extremely knowledgeable about her Flowers, and her enthusiasm for them is contagious. She is an excellent teacher, compassionate and patient. She is also amazing with technology. A 4-day "experimental" online learning course went without a glitch! The Zoom format definitely worked; the interactive and intimate approach kept us engaged with the subject and connected with each other.
Become a Bach Flower Certified Practitioner at the Bach Flower Institute
Tier 4 - Practitioner Certification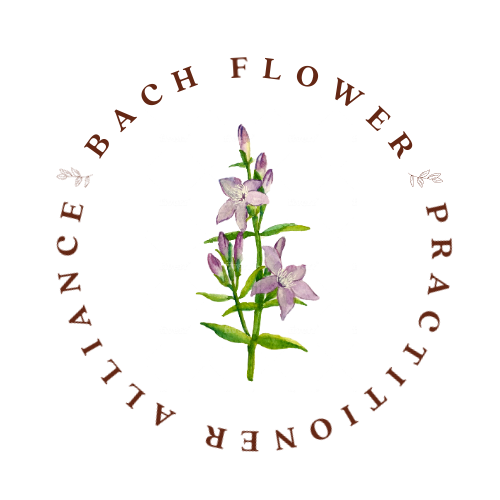 Become a Bach Flower Certified Practitioner (BFCP). Fine tune your skills, gain new insights, then join the Practitioner Directory of the Bach Flower Practitioner Alliance
For those who wish to work with the remedies in a more formal manner and become Bach Flower Certified Practitioners (BFCP). Upon successful completion, Practitioners are eligible to apply for membership in the Bach Flower Practitioner Alliance.
explore the practical steps of developing a practice

complete an initial assessment of your Bach flower knowledge

submit a series of essays regarding Dr Bach's philosophy

Respond to client case letters

Submission of your own client case studies for formal feedback.
In this program, you will gain confidence, professionalism and flower wisdom.
This program is comprised of video, home study, personal feedback and webinars and takes 8-12 months to complete.
Prerequisite: Tier 3 completion within the past 3 years (or Tier 3 may be retaken at a reduced rate)
Upon completion of Practitioner Certification, you will be qualified to call yourself a Bach Flower Certified Practitioner (BFCP™.) Additionally, you will be eligible to join the Bach Flower Practitioner Alliance (BFPA), where you will have access to ongoing practitioner support via materials, newsletters, conference calls and webinars, and be eligible for a listing on our Alliance map.
Learn about the benefits of BFPA membership here