A natural system of stress management, the Bach Flower Remedies were discovered by a physician named Dr. Edward Bach, in the 1930's. Most of all, he was a compassionate man who wanted to ease the suffering of others.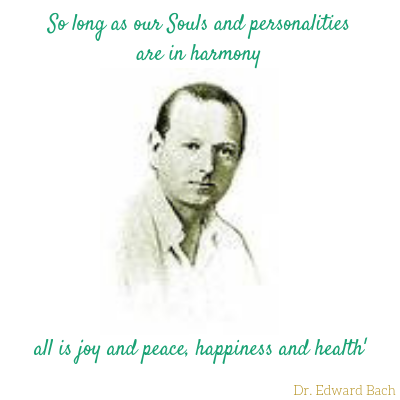 Dr. Edward Bach was a physician, surgeon, homeopath, bacteriologist and immunologist.
Edward Bach studied medicine at Birmingham University and University College Hospital, London. He qualified in 1912 and worked as house surgeon, pathologist and bacteriologist. He also carried out original research into immunology and vaccine therapy.
In 1919 Bach took up a post at the Royal London Homeopathic Hospital. Inspired by his experiences there, he began research into the use of healing plants. In working with his patients, he found that their physical illnesses were exacerbated by their mental and emotional states and so set out to discover a system of healing with non toxic plants that would be safe and simple, with no side effects.
Using his vast knowledge of herbs and his intuition, he sought plants which balanced specific negative emotions and formulated them into dilute homeopathic mixtures. The first remedy potentized in this way was Impatiens, in 1928. Mimulus and Clematis followed in 1930. Ultimately, he located 38 flowering plants and trees with these healing properties to comprise his complete system; the preparations made from these plants became known as 'Bach flower remedies'.
He eventually left the bustle of London for the English countryside. He spent 1930-1934 by the sea on the northern coast of England in Cromer, wandering the countryside in search of remedy plants.
Cromer historical plaque image, Dr Edward Bach Homeopath and Spiritual Writer, Eastern Daily Press Feb 26, 2017
The last two years of his work were completed at his final home, called Mount Vernon, in Brightwell-cum-Sotwell, Wallingford, a small country village about 50 miles outside of London.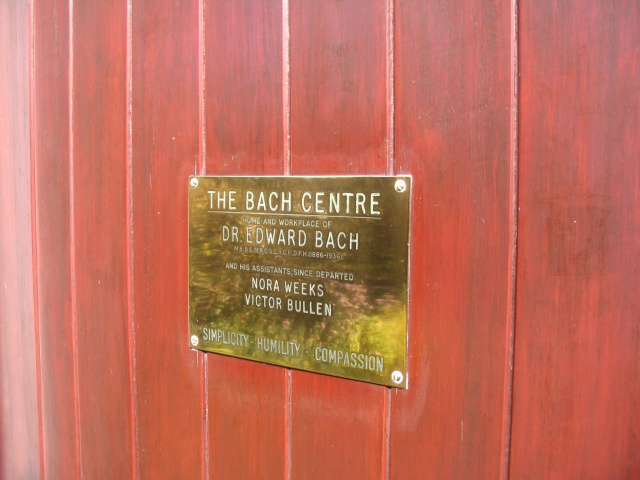 Dr Bach wanted his system to be safe and simple, so that anyone could use it in their home.These liquids can be used in combination to address over 200 million states of mind. Best of all, they are gentle, non-toxic and do not interact with any other form of treatment. The remedies are manufactured under strict guidelines for safety and purity (GMP) which are established by the World Health Organization and are available in 66 countries worldwide. The remedies have now been in use for 90 years worldwide.