I've already completed a Bach Centre approved Level 1 or 2, can I continue at the next level in the Bach Flower Institute?
Absolutely! Our goal is to support students who have already received training in alignment with our Practitioner Promise to adhere to the simple methods of selection and practice recommended by Dr Bach.
I'm afraid of the technology. How does an online course work?
It's easy! We have held successful interactive meetings online for many years.
All you will need is a decent internet connection and a laptop, tablet or computer. There will be a tech test link for you to verify your connection, as well as a short instructional meeting before the program begins to ensure that you have full access.
Who approves this program?
This program is recognized and approved by Bach Flower Education, Living Enrichment, an approved Continuing Education Provider for NCCAOM, NCBTMB, and ANMCB. All affiliated teachers have numerous years of teaching and private practice experience as well as specific teacher training for their level/s of expertise.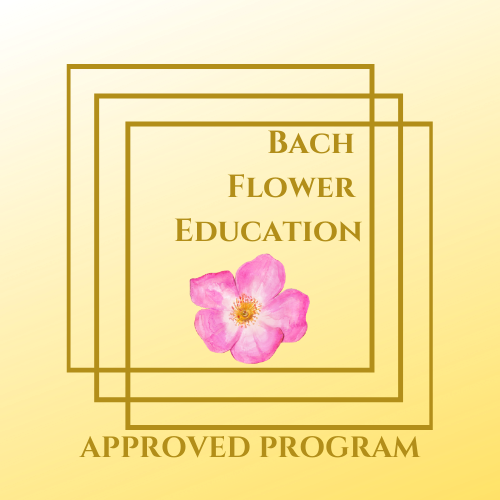 The practitioner trainings are taught by Level 3 certified teachers, Nancy Buono, Director of Education and Dr Lauren Nappen.
We teach Dr Bach's system in its true and pure form.
The program is independent from the Bach Centre.
This course of study is the sole avenue for Bach Flower Certified Practitioner (BFCP,™) training in North America.
You will be a Bach Flower Certified Practitioner,™ upon completion of all training, and eligible to join the Bach Flower Practitioner Alliance.
Why are these courses no longer affiliated with the Bach Centre?
The Bach Centre took the decision not to approve online programs for Level 2 and 3.
Dr Bach said, 'Let us find the one thing in life that attracts us most and do it. Let that one thing be so part of us that it is as natural as breathing; as natural as it is for the bee to collect honey, and the tree to shed it old leaves in the autumn and bring forth new ones in the spring.' (Free Thyself Ch 6)
We are teachers and remain committed to Dr Bach's work. We've been teaching Level 1 online since 2009 and are ecstatic to offer this new venue to continue providing the highest quality education to all students.
Are CE's available?
Yes! Bach Flower Education is currently an approved Continuing Education Provider for NCCAOM (National Certification Commission for Acupuncture and Oriental Massage), NCBTMB (National Certification Board for Therapeutic Massage and Bodywork), and ANMCB (American Naturopathic Medical Certification Board).
Can I become a practitioner if I complete all 3 levels of study?
Yes! Completion of all 3 Levels of training, including the Practitioner homestudy, leads to a certificate of completion for Practitioner Training, after which you may use the designation Bach Flower Certified Practitioner™ (BFCP.)
What if I have already paid for an onsite Level 3 course which was postponed?
Some of you have already paid fees for Level 3 programs which were supposed to be held this year in person. At this time, all Level 3 onsite programs for North America have been cancelled for 2020.
Students may now elect to join an online course or request a refund. The only Level 3 courses which we will be offering in N America are approved by Bach Flower Education, leading to the BFCP designation and ability to join the Practitioner Alliance.
What type of support will I receive as a practitioner?
Dr Bach wanted his complete system to be available to all. We recognize that some students may complete practitioner training to deepen their own knowledge of the remedies for use with friends and family, whereas others wish to pursue a professional approach to running a practice and helping clients.
Dr Bach said, in a public lecture on Sept 24, 1936
'There are amongst us in almost every town or village one who have to a lesser or greater degree the desire to be able to help in illness: to be able to relieve the suffering and help the sick, but from circumstances have been prevented from becoming doctors or nurses and have not felt that they were able to carry out their desire or mission.
These herbs place in their hands the power to heal amongst their own families, friends and all around them.
In addition to their occupation, they are enabled in their spare time to do a very great amount of good, as many are so doing today; and there are some who have even given up their work to devote all their time to this form of healing.
It means to those who always had an ideal, a dream of relieving the suffering, that it has been made possible for them, whether it be but their own household or on a wider scale.'
Nancy Buono, the founder of Bach Flower Education, has been independently providing the practitioner support for practitioners in North America since 2005 and founded the Bach Flower Practitioner Alliance (BFPA). After completion of the Level 3 cour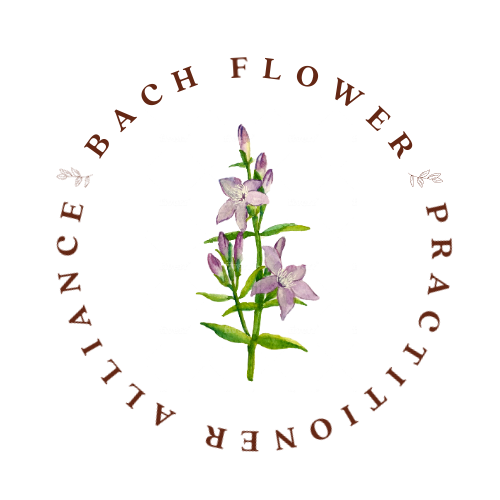 se and homestudy, to pursue a more professional approach to the remedies, you are eligible to join the Bach Flower Practitioner Alliance (BFPA) for a nominal fee. Practitioners in this Alliance agree to adhere to the Practitioner Promise to follow Dr Bach's simple methods for working with the remedies and will have access to a private practitioner membership website, with many support materials, e-newsletters, and conference calls/webinars to assist you in developing your skills and your practice. You may also utilize the BFPA member logo as long as you are an active member.
Members also receive a map listing on the Bach Flower Education website, which has a very high Google search ranking, to help drive traffic to their practice/website.
How do I become a teacher?
We're delighted you want to help share Dr Bach's work with others. Nancy has trained teachers worldwide for decades and offers teacher training for all levels. Details about teacher training will soon be found on our website.
How do I buy Bach flower products?
We offer special pricing for all students on Bach flower products, as well as Practitioner pricing for members of the Bach Flower Practitioner Alliance.You will receive a student discount code when you enroll in your course.