This Level 1 course is for those who enjoy self-paced homestudy, but still would like the option of participating in a live classroom setting. This Level 1 is a web-based course with a home study component. Students learn from course books (mailed), video, handouts and exercises. There are optional live web Q&A sessions held with Nancy Buono, BFCP, Director of Education.
"The classes were excellent. Well-organized and masterfully taught"

"This class has changed my life. Seriously."

"I was very impressed with the course"
The course is comprised of 9 Sections of online homestudy which may be accessed at any time. These sections are comprised of video, exercises, reading from the course books, and other assignments. In addition, there are optional live web sessions where students have the ability to ask questions and interact with each other and the teacher. The course comes with 3 books. The online homestudy may be accessed immediately upon enrollment. This course provides a solid foundation in the remedies and fulfills the Level 1 pre-requisite for other levels of study.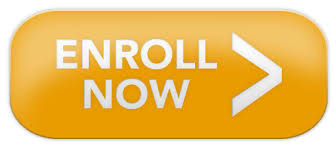 Course dates: This course is self paced and open for enrollment at all times.
Course Fee: $395
Course books included: The Bach Remedies Workbook, The Bach Flower Remedies Step by Step, and The 38 Bach Flower Remedies
CE units:40 (NCBTMB, NCCAOM, ANMCB) Total study time 40 hours.
Please read the FAQs on our courses here
"I was fascinated from start to finish"
" Your class had made a big difference in my life!"
"Thank you so much, Nancy, this has been great!"
"Love Dr. Bach's philosophy about simplicity and that we are not healing the disease, but healing the emotions. His belief system aligns perfectly with mine. "
Course Syllabus
Basic Principles of the System

The Seven Categories and all 38 remedy indications, including case studies and practical examples

Dosage and Usage

History of the remedies and Dr Bach

How the remedies are made

Subtle Energy Medicine

Personal Observation Log

Effects of Taking the Remedies

Uses for Pregnancy and Childbirth, Children and Teens

Remedies in the Garden

Remedies for Pets

Remedies in Everyday Adult life

Remedies for the Elderly

Case studies

Special topics - Eating Disorders, Abuse, Stress, Sleeplessness

How to Select Remedies for Yourself and Others
Technical Requirements
A steady Internet connection - a broadband connection is best for use of all features

Computer Speakers so you may hear the presentation

Camera and microphone not required - you may participate by phone or by Text Chat with no microphone.